ПОХОЖИЕ ВИДЕОРОЛИКИ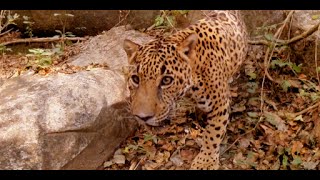 3 лет назад
Feel the presence of massive bison on the move from inside the herd, forage alongside a grizzly, lift off amid a million-winged flutter of monarchs. Experience a dangerous world with some of the planet's most at-risk species: an endangered jaguar, a rainforest sloth and a mother olive ridley turtle laying the next precious generation on a lonely beach.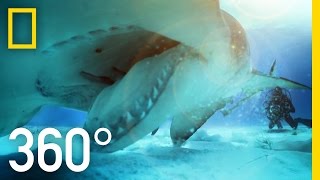 2 лет назад
Dive into this 360° video and go face to face with a curious great hammerhead shark. ➡ Subscribe: http://bit.ly/NatGeoSubscribe About National Geographic: National Geographic is the world's premium destination for science, exploration, and adventure. Through their world-class scientists, photographers, journalists, and filmmakers, Nat Geo gets you closer to the stories that matter and past the edge of what's possible. Get More National Geographic: Official Site: http://bit.ly/NatGeoOfficialSite Facebook: http://bit.ly/FBNatGeo Twitter: http://bit.ly/NatGeoTwitter Instagram: http://bit.ly/NatGeoInsta National Geographic VR takes you face to face with a curious Great Hammer-headShark. Produced by BLACK DOT FILMS VR for National Geographic Partners. © 2016 National Geographic Partners, LLC. All Rights Reserved. 360° Great Hammerhead Shark Encounter | National Geographic https://youtu.be/rG4jSz_2HDY National Geographic https://www.youtube.com/natgeo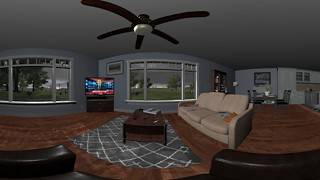 1 лет назад
At Munich Re, we are always exploring innovative ways to help make communities safer. A major part of that is education. In this spirit, we've created a virtual reality (VR) environment that gives participants a front row (and safe) seat to the power and destruction of a realistic tornado. When a tornado hits, there is no way to completely avoid the danger they pose. Resilient homes and communities however can help mitigate the physical damage to property and save lives. And, when combined with adequate insurance, they can return to normalcy much more efficiently after a disaster like a tornado hits. To learn more about Munich Re, US's work in Resilience click here. https://www.munichre.com/topics-online/en/2017/topics-geo/resilience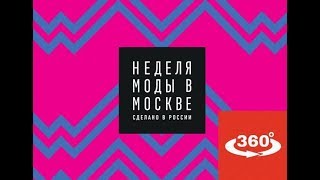 7 меc назад
РЕКОМЕНДОВАНО К ПРОСМОТРУ В ШЛЕМЕ VR- BOX ВИРТУАЛЬНОЙ РЕАЛЬНОСТИ Вы можете наслодится лучшими моментами "Недели моды" в Москве не выходя из дома. Видео записано в формате 360 градусов в 3D (Виртуальная реальность) (Изменения угла обзора видео осуществляется передвижением курсора мыши по экрану с нажатой левой кнопкой, либо в шлеме VR поворотом головы)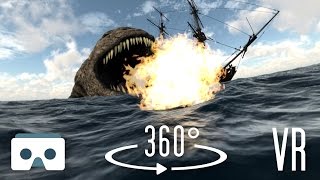 1 лет назад
A 360 virtual reality scary version of the previous vr video with sea monsters: sea dragon and an island monster vs a sailing ship. Watch this vr video with your smartphone and a vr device like vr box, samsung gear vr, compatible google cardboard or other headset. Click the 3D YouTube button to watch this video in stereo vr format for smartphones + vr devices or stereo anaglyph format for desktop pc. Subscribe to OniricFlow VR 360 channel! Another 360 VR video with scary sea monsters: https://www.youtube.com/watch?v=pKqk3DQpX98
10 меc назад
◈ Я Вконтакте - http://vk.com/vonbof ◈ INSTAGRAM: https://instagram.com/nightwillshot ◈ Группа Вконтакте - http://vk.com/nightwill ▬▬▬▬▬▬▬▬▬▬▬▬▬▬▬▬▬▬▬▬▬▬▬▬▬▬▬▬▬ Музыка из видео: ► https://www.youtube.com/user/Monsterc... ► http://incompetech.com/! --------------------------------------------------------------- ПОПРОБУЙ НЕ ИСПУГАЙСЯ ЧЕЛЛЕНДЖ В этом видео я выполняю тест на психику челлендж (challenge), иными словами не испугайся челлендж (challenge). Я буду смотреть самое страшное видео и попробую не зиспугаться. Надеюсь, что тест на психику челлендж будет выполнен!.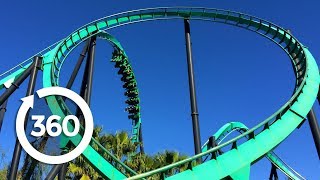 3 лет назад
Strap in for the ride of a lifetime on a twisting steel behemoth of fun. This scream machine will push you into the back of your seat over 4,000 feet of track, with a half dozen inversions and speeds topping out over 60 miles an hour. This ride will feel more real than ever, save for the part where you have to wait in line. Subscribe to DiscoveryVR for the very best in 360° video | http://www.youtube.com/c/DiscoveryVR Step into the Gillette VR Pressure Chamber: http://www.discovery.com/pressurechamber For a more immersive experience download and watch on the DiscoveryVR app – now available on Google Daydream! Visit discoveryvr.com to get started. Subscribe to Discovery: http://bit.ly/SubscribeDiscovery Join us on Facebook: https://www.facebook.com/Discovery Follow on Twitter: https://twitter.com/Discovery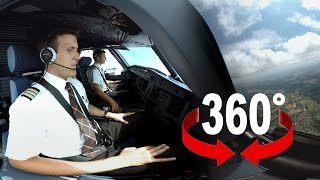 3 лет назад
✈ ✈ CHECK OUT ThreeSixZero! OUR 360 CHANNEL, DEDICATED TO 360 VIDEOS ONLY ✈ ✈ http://bit.ly/threesixzero ___ ✈ ✈ ABOUT THIS VIDEO ✈ ✈ 360° Cockpit view of a SWISS Airbus A320 flying from Geneva (GVA) to Zurich (ZRH). Flight commander Luc Wolfensberger and First Officer Martin Radinger take you on a flight over Switzerland. Watch the line up, takeoff, approach and landing from inside the cockpit with 360° of freedom. ✈ Read the story on Blick (German): http://bit.ly/BLICK_Airbus ___ ✈ ✈ FLIGHT INFORMATION ✈ ✈ Flight nr: LX2809 Call sign: «Swiss 57 Papa-Uniform». Aircraft info: http://bit.ly/SWISS_A320 Waypoint «SOSAL» on skyvector.com: http://bit.ly/sosal ___ ✈ ✈ CREDITS ✈ ✈ Video by Dominik Baumann/Blick: http://www.blick.ch Captions by Alexander Klee/Blick: http://bit.ly/BlickVJ_kll ✈ Kindly supported by SWISS: http://www.swiss.com ✈ Swiss' YouTube Channel: https://www.youtube.com/user/SwissIntlAirlines Want to become a pilot? https://www.swiss.com/corporate/en/careers ___ ✈ ✈ TECHNOLOGY ✈ ✈ Filmed with 6 GoPros on a freedom360 rig. Postproduction with AutoPano by kolor.com. Watch in Chrome browser (Desktop) or the official YouTube app (Mobile)! ___ ✈ ✈ OTHER 360 VIDEOS ✈ ✈ ✈ All 360° Videos: http://bit.ly/ThreeSixZeroVideos ✈ 360° Flying: http://bit.ly/ThreeSixZeroAviation ✈ 360° takeoff and landing of a SWISS Airbus: https://youtu.be/HEEIzZ7UjRg ✈ 360° air show with the Swiss Air Force PC-7 TEAM: https://youtu.be/oxtlr2-2FVk ✈ 360° flight training over a mountain lake: https://youtu.be/0GxIEPjlwIg ___ THREE SIX ZERO Check out our VR Channel «ThreeSixZero» for more experiences like this: http://bit.ly/threesixzero ______________ © 2015 BLICK